This post is credited to and reposted from prosourcewholesale.com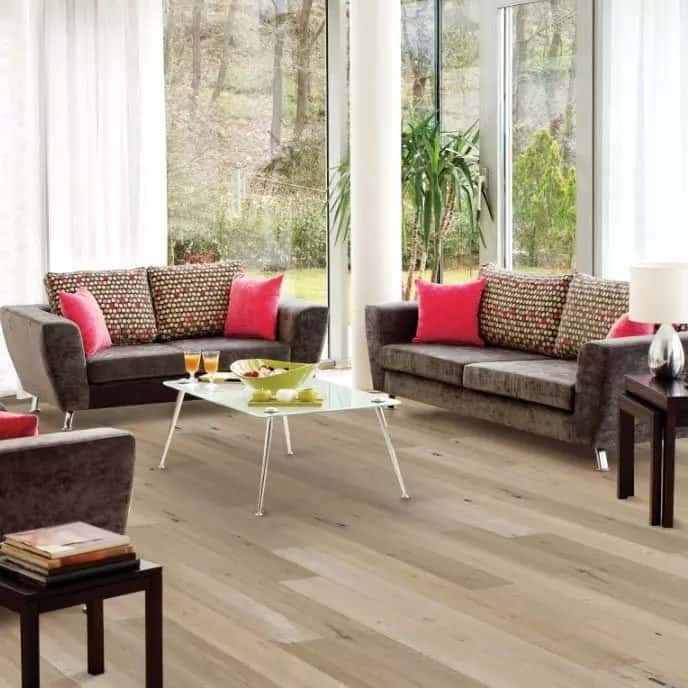 There is no denying the appeal of a hardwood floor. The rich character, charming warmth and timeless sense of natural beauty elevate the style of any space in a way that no other flooring can match. And with so many species, plank widths, surface textures and stain colors to choose from, it's very easy to create virtually any look you can imagine.

That's great for projects where a custom style statement outweighs all other considerations. However, in the vast majority of cases, other considerations do play a much larger role in flooring choice, especially its effect on a home's resale value.

Certainly, there are a number of key national trends that are popular in hardwood flooring. However, there are still considerable differences in feature preferences from region to region, whether it's a bigger focus on gray tones on the West Coast or a preference for engineered hardwood in the Southeast due to the high humidity.

That's why Home Pride hardwood flooring, found at ProSource Wholesale®, offers regionally specific collections with the popular features and colors for your region. See how these regional collections simplify the options so it's much easier to make the smartest flooring choice every time.

Proven Selections By The Numbers
Home Pride solid and engineered hardwood flooring collections are crafted to the highest standards by the industry's top manufacturers, and include their best and newest products. Each regionally specific Home Pride hardwood flooring collection is based on the manufacturers' top selling color, feature and species combinations of their flooring in that region. This makes it easier to select hardwood that's in-line with what's popular in your area.

Some features, such as wide planks, may be universal in appeal, while other attributes are much more regional, such as darker color tones which are in demand in the Midwest or the warmer hues and surface texturing that are preferred in the Southwest.

Of course, within each Home Pride regional collection there are enough choices to allow individual expression while remaining confident that the end result will still fit your expectations.

After Careful Consideration
Despite the debate as to exactly how much wood flooring contributes to the resale value of a home, a hardwood floor that's vastly different than anything else in the area could negatively affect a home's value.

Since the flooring sets the tone for the appeal of each room, it pays to consider choices carefully. This is especially true for hardwood floors, as replacing or refinishing them can be a messy and expensive project.

A flooring style that might be considered an outlier could prove to be a risky investment. Though it may be appeal to a very distinctive buyer, it may likely be viewed by the majority of potential buyers as requiring expensive refinishing or replacement.

A Closer Look At The Details
Overall, with a total of eight solid hardwood collections and 15 engineered wood collections, featuring plank widths from 3 inches to 7.5 inches, Home Pride covers a lot of possibilities for each region.

Species include oak, hickory, maple and larch, while surface texture options include hand scraped, wire brushed, saw marks and distressed in various combinations. Colors span the spectrum from light to dark.

Unique Solutions
Home Pride hardwood offers unique, regionally specific flooring solutions for trade professionals and homeowners. Talk with your ProSource Wholesale team today about the Home Pride selections in your area.